Xbase Home Pty Ltd Products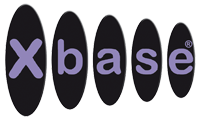 Call us today on
(03) 9729 7774
With over 30 years experience in the Australian market, here at Xbase we are committed to quality, innovation and efficiency.

We are dedicated to delivering a constantly evolving range of products.
High in quality and innovative by design, these are the best products for today's business and consumer environments.
Our memory foam products are designed to deliver the ultimate in luxury whilst providing pressure relief, support and comfort.
WE PROVIDE:
ALWAYS competitive pricing
Product knowledge, advice and support
A long standing market reputation for quality products
Comprehensive stock holding and same day/next-day dispatch
Customer support and retailer sales training
Our success is due to the experience and imaginative ideas of our people and suppliers. They are equally important to our continued success and we continue to leverage their perspectives, ideas and backgrounds.
We promote and support a dedicated and efficient, diverse, yet unified, team who work together to meet our common goals, and understanding the differences and various perspectives of our customers creates a foundation upon which we can build new customer relationships
Xbase Home Distributors